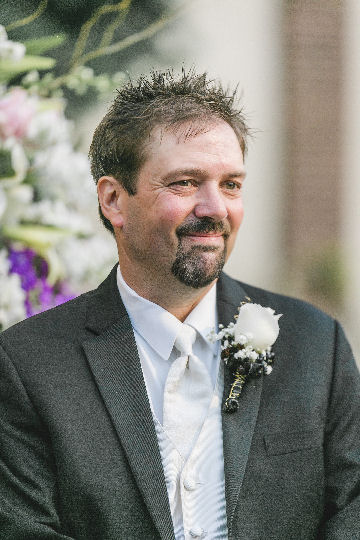 In Memory of Norman R. Blanchard
On December 9, 2020, Norman R. Blanchard, 58 - loving husband and father passed away surrounded by his family.
Norm was born April 5, 1962 on the Plattsburgh Air Force Base in NY. He was the son of the late Shirley Montroy Blanchard and Roy Blanchard.
Those left to cherish his memory include his loving and dedicated wife, Susie; daughters, Keely Shaye Blanchard; Lauren Hampton and husband, Kyle; Kelsey Bly and husband Tyler. He was lovingly known and loved as Bompie to 5 grandchildren - Harlyn, Grayson, Roman, Lilly, Emmie. He will also be missed by his many family and friends.
Norm lived several lives in his short 58 years. Norm had many endeavors and adventures from working as a teacher with troubled kids, to managing many successful musicians, to becoming a designer and fabricator of shipping containers and double expandable trailers, just to name a few. One of the things that Norm did, behind the scenes and out of view of the public, was help others. When Norm saw a person in need, be it a homeless person or a young person needing a hand up, Norm would not hesitate to extend that hand without ever seeking recognition.
Norm had a love of music from a young age and in his early career he had a successful DJ company, taught country line dancing at the Kickin' Country Dance Club in Essex Junction (VT), and provided production and sound services that eventually led him to Nashville TN where he started several companies including Music Entertainment and Blanchard Management Group. He put together events, managed many talents and toured with various artists where he would work both the front and back of the house.
Some of Norm's most notable professional accomplishments included being the Queen of Country Music Kitty Wells' last manager, as well as being instrumental in helping to preserve her memory by helping to establish the Kitty Wells and Johnny Wright Museum. He also managed Grammy Award winner Brad Davis. Through Blanchard Management Group, Norm served several incredible artists including Ringo Starr, Hootie & The Blowfish, Little Texas, Trick Pony, Tracy Lawrence, Alan Jackson, Crystal Gayle, Andy Griggs, Kitty Wells, Rascal Flatts, Randy Kohrs, Brad Davis, Cerrito, Lou Ann Petty, and "Country" Johnny Mathis.
Norm's creative ability led him most recently to design and fabricate both 53-foot double expandable trailers and shipping containers. He worked on several projects locally, nationally, and internationally.
Norm had a great love for cigars. On any given day you could find him enjoying a fine cigar - with friends, having a conversation with God, or planning his next creative idea. He credited some of his most creative ideas were born during his cigar time.
Most importantly, was Norm's love for his wife and children. He was a devoted husband and dad. He left a legacy of advice to his children. He was a devoted friend and rarely met a stranger. He had an uncanny ability to make others laugh and feel at home. He infused his relationship with God in everything that he did whether it was a consistent prayer with each meal or a daily text to friends and family with uplifting inspirations.
Norm's love of music served him well during his health journey. He was a talented musician and during his illness he was able to come back to his musical roots after his health declined. He enjoyed playing the piano as part of his routine. Not formally trained on the piano, Norm's keen hearing and ability to play by ear allowed him to create beautiful compositions.
A Celebration of Life will be held locally at New Hope Church 605 Wilson Pike, Brentwood, TN on January 2nd at 1 pm. An opportunity to speak about Norm's life will be open to all attendees. Safety during this pandemic time is important so social distancing will be prominent as well as a required mask for all those in attendance. We also respectfully ask that if you are ill or have recently been exposed to COVID-19 to forego attendance.
A second celebration of life will be held in Norm's hometown of Brushton, NY during the annual Heritage Day Weekend. Details for this event will be shared at a later time.
In lieu of flowers, the family is asking that memorial donations in Norm's name be made to either the Musella Foundation (www.virtualtrials.org/Blanchard) or to Emily's House (www.theemilysmithfoundation.org).
Donations In Memory of Norman R. Blanchard
When you make the donation below, we will already know it is in loving memory of Norman R. Blanchard, and we will send an acknowledgement of your gift to the family.

If you do donate, please consider checking to see if your employer has a corporate match policy:

If you prefer donating with a check, print out this page and mail it with a check made out to "Musella Foundation" to:
Musella Foundation
1100 Peninsula Blvd
Hewlett, NY 11557
888-295-4740 Phone
516-295-2870 Fax