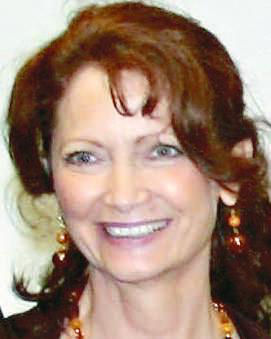 In Memory of Cynthia Gayle Friesenhahn
Cynthia Gayle Friesenhahn, passed away on June 5, 2015 at her home in La Vernia, TX. Born to Sherman and Lydia Sanders in San Antonio, Gayle married Keith Friesenhahn in 1991. Joyful, kind, generous, compassionate, and exceptionally loving, Gayle was a light, blessing, and gift to us all. Gayle was a beloved wife, sister, daughter, Nana, and best Mom ever. She is preceded in death by her father; survived by her loving husband Keith; her children, Michael and Michelle Kirchner, Jeff and Vanessa Kirchner, Laura Villanueva, Melissa and Chris McCloskey, Joshua and RandiRose Friesenhahn; and her grandchildren, Ashtyn, Pearce and Annabelle Kirchner, Andy and Jack Kirchner, Alejandro and Adrian Villanueva, Kirsten, Kailey and Kaden McCloskey, and Melody Friesenhahn; her parents, Thomas and Lydia Thompson; Chester and Bonnie Boenig; her sisters, Carolyn and Geoffrey Gerland, and Patti and Bobby Morales.
Gayle was diagnosed with grade IV Glioblastoma in April 2012 and fought this terrible disease for over 3 years, never wavering in her faith, positive attitude and love for her family and friends. In lieu of flowers, memorials are preferred to be directed to glioblastoma research at the Musella Foundation for Brain Tumor Research in Gayle's name at www.virtualtrials/Friesenhahn.com, or sent to Musella Foundation, 1100 Peninsula Blvd, Hewlett, NY 11557.
Donations In Memory of Cynthia Gayle Friesenhahn
When you make the donation below, we will already know it is In Memory of Cynthia Gayle Friesenhahn and we will send an acknowledgement of your gift to the family.

If you do donate, please consider checking to see if your employer has a corporate match policy:

If you prefer donating with a check, print out this page and mail it with a check made out to "Musella Foundation" to:
Musella Foundation
1100 Peninsula Blvd
Hewlett, NY 11557
888-295-4740 Phone
516-295-2870 Fax