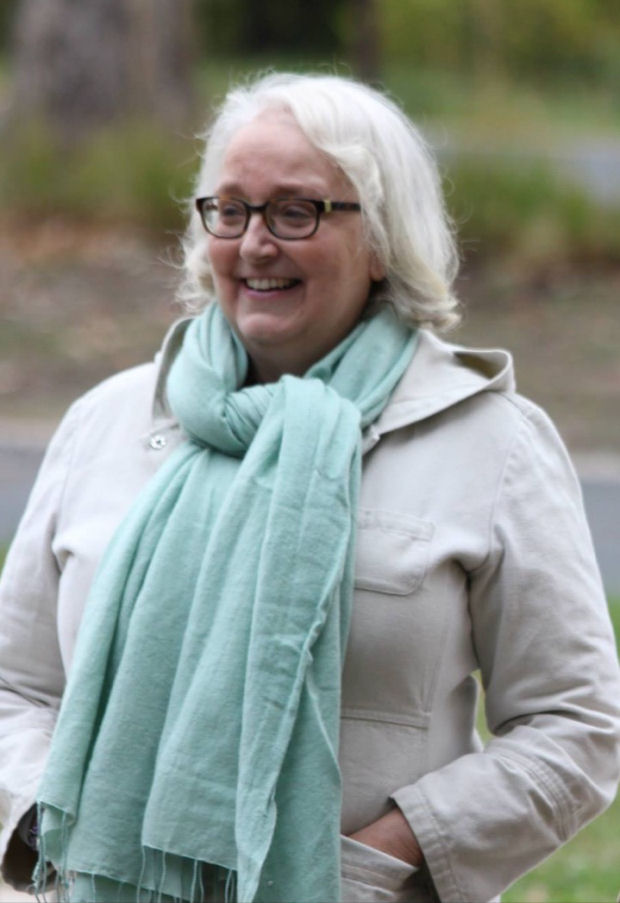 Mary Elizabeth (McCampbell) Neveaux
May 4, 1950 - November 28, 2018
Born in Minneapolis, first child of Richard and Jean. Graduated Hopkins High in 1968, wed Jack Neveaux in 1971 and moved to California. University of California Santa Cruz alum. Returned to MN in 1981 to raise her family. US Postal Service employee from 1996 until 2013.
Remembered for her abiding love and support for her family and friends, and for her bright and innocent spirit that brought joy to everyone privileged to know her.
Preceded in death by parents; parents-in-law John and Frances Neveaux; and brother Robert McCampbell. Survived by husband Jack; children Jocelyn (Jason), Alexander (Andrea), Kevin, and Madeline; granddaughter Marie; brothers David (Laura) and Richard (Veronica) McCampbell; sisters Martha McCampbell, Julie (Tim) Hidani, and Sheila (Ed) Meagher; brother-in-law Mike (Connie); sisters-in-law Trisha (Marty) Overby and Nanci (Gary) Anderson; and many loving nieces, nephews, cousins, and friends. Memorial service Friday, December 7, 2018 at 11 AM at Huber Funeral Home Chapel, 520 2nd St, Excelsior. Visitation will take place for 1 hour prior to the service. Private family interment.
In lieu of flowers, donations to the Musella Foundation. Huber Funeral & Cremation Services Excelsior Chapel 952-474-9595 huberfunerals.com
Published on December 2, 2018
Donations In Memory of Mary Elizabeth Neveaux
When you make the donation below, we will already know it is In Memory of Mary Elizabeth Neveaux and we will send an acknowledgement of your gift to the family.

If you do donate, please consider checking to see if your employer has a corporate match policy:

If you prefer donating with a check, print out this page and mail it with a check made out to "Musella Foundation" to:
Musella Foundation
1100 Peninsula Blvd
Hewlett, NY 11557
888-295-4740 Phone
516-295-2870 Fax