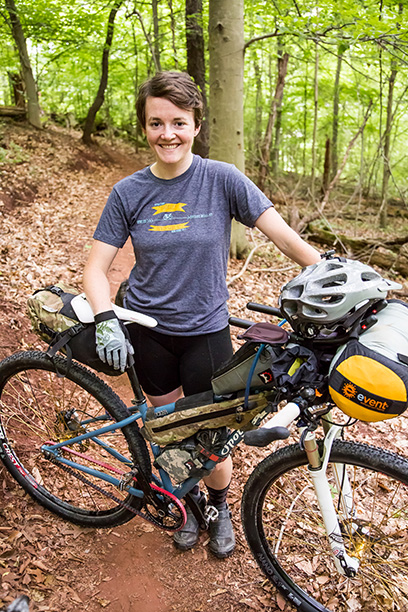 Ride The Divide
I will be racing my bicycle from Canada to Mexico in honor of my older brother, who has survived brain cancer for 11 years. Always a best friend, he has endured adversity with wit, fierceness, and courage. In honor of him, and with hopefully just a fraction of his fortitude, I will be racing the Tour Divide. The Tour Divide, known by many as the hardest mountain bike race in the world, spans 2,700 miles along the Continental Divide from Banff, Alberta to the US-Mexico border at Antelope Wells, NM.
Please consider a tax-deductible donation to the Musella Foundation, so that they may continue to help cancer patients and their families. Donations of any amount are highly appreciated. Donations of $25 or more will earn an awesome t-shirt designed and printed for the event (while supplies last). Please indicate in the comment field your preferred and alternative t-shirt sizes. Note that the receipt will not mention the t shirt.
The race begins the morning of June 12th, 2015! Follow along here --> trackleaders.com/tourdivide15
Pictured below is me training with my two dogs on the Urban Wilderness trails in Knoxville, TN, my hometown. (Wearing said awesome shirt!) Click on any of the photos to enlarge them!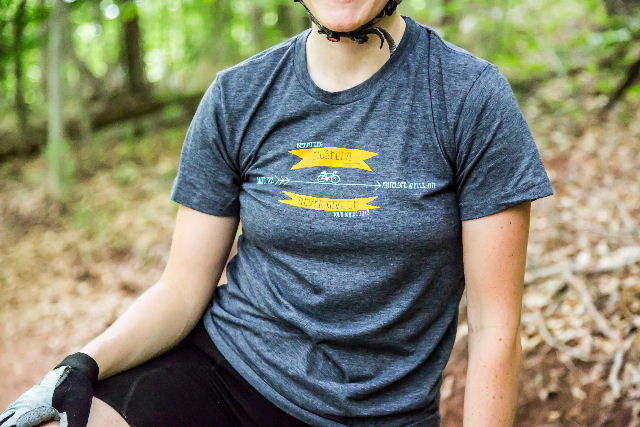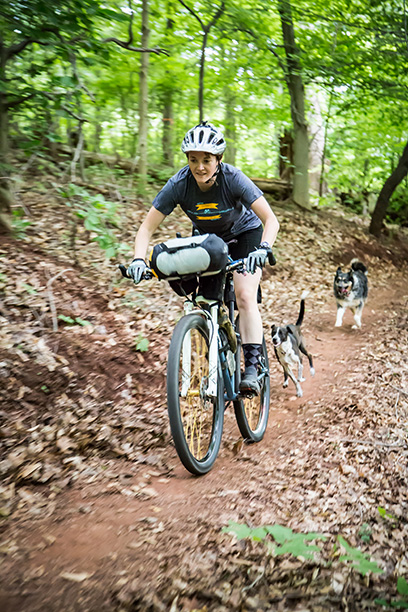 Donations to "Ride The Divide" Event
When you make the donation below, we will already know it is for the Ride the Divide event and we will send an acknowledgement of your gift to Eleanor.

If you do donate, please check to see if your employer has a corporate match policy:

For donations of $25+, enter your shirt size in the comments!


If you prefer donating with a check, print out this page and mail it with a check made out to "Musella Foundation" to:
Musella Foundation
1100 Peninsula Blvd
Hewlett, NY 11557
888-295-4740 Phone
516-295-2870 Fax

Amount Raised: $8,486.00
Donors:


Hollingsworth , Ellen
Joice, Greg
Adams, Patricia
Adams, Patricia
Albertson, Elizabeth
Albright, Mary M
Baker, John
Beauchaine, Chad
Bird, Della
Bird, Della
Bohle, Dedra
Bruce, Catherine
Burgoyne, Mary
Burney, Jane
Cantrell, Chelsea g
Capps, Douglas H.
Carr, Eric A
Clontz, Beverly
Colquitt, Elle
Cross, Joe
Daniels, Aurora
Dooley, Daniel
Englert, Ronald
Evans, Troy
Ferrara, Julie
Fitzhenry, Dorothy
French, Tim
Fuller, Emerson
Gilson, Tom & Carol
Grazioso, Ron
Greear, Sandra
Green, James M
Guerry, Denita
Hamil, Beth
Hamrick, Jane
Hamrick, Jane
isaac , mary susan
Isabell, James
Jackson, Rebecca
Karnes, Michael
Karnes, Michael
Kellogg, Matthew
Kellogg, Matthew
Killian, Jeff
Knoxville Teachers Credit Union,
Koch, Christopher
Koelsch, Cynthia & John
Legac, Nicollette
Leone, Monica
Leone, Monica
Lewis, Gayle
Lilly, Zeke
Livengood, Jon
Lockmiller, Jamia
Louthan, Jessica & Stephen
lovell, mary
Lowery, Carey
Marcum, Laurie
Mattson, Mariena
McCalley, Elizabeth
McDaniel, Diane
McDonough, Eleanor
McDonough, Margaret Mary
McDonough, Rose
McDonough, Rose
McDonough, Ryan
McIntosh, Adam D
McLean, Helen
Middlebrooks, George Middlebrooks
Morris , Matthew
Musella, Albert
o'connor, ryan
oneill, henry
Osborne, Matthew R Osborne
Patton, Kaara
Petrie, Cynthia
Pfennigwerth, Cara
Pierce, Michael
Polk, Joseph
pyle, jeannie
Ramsbottom , Ben
Ramsey, Debra
Ramsey, Jacob
Robinson, Jennifer
Robinson, Jennifer
Sanborn, Stephen
Scarpa, Carolyn
Scarpa, Paul
Siegel, Claudia
STEPHENSON, J BRAD
Sterchi, Emily
Stewart, Kenlyn
Strickland, Joseph
Sullivan , Maighdlin A.
Sullivan, Mary Kathryn
Sullivan , Soubirous
Switow, John
Thomas, Rachel M.
Thomas-Abbott, Anne
Tilson , Randall
Trammell, Audris
Trammell, Carmen
Trammell, Jane
Trammell, Lisa
Trammell, Zayna
Tugwell, Mary
Turner, Kayla
van Tilburg, Johan
Watson, Joel
Wells, Ann
Wenger, Douglas
Wiegand, Jennifer
Wilkins, Helen
Wilson, Thomas
Zeanah, Cathy
Zendel, Alex
Zinga, Greg
Zirkle, Kevin
Zondlo, Kathleen & Thomas