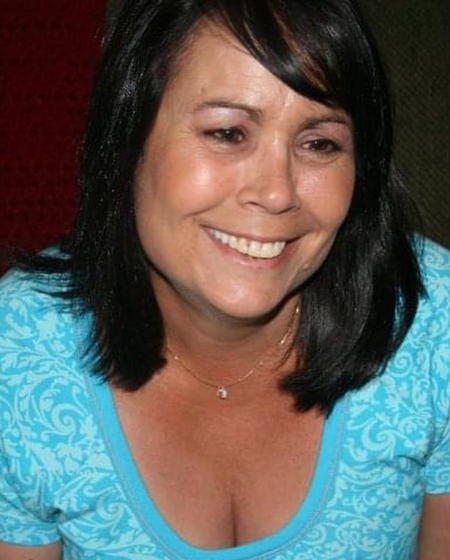 In Memory of Laurie (Carlson) Stritzel
June 22, 1957 - August 12. 2022
Laurie passed away peacefully on Friday, August 12th, 2022 after a brief battle with brain cancer (Glioblastoma) at the age of 65.
Laurie loved spending time with her friends and family. She also enjoyed cooking, reading, traveling, and walking her dog, Owen. Her greatest pleasure was playing with her grandchildren- they were her world. She was known for her work ethic, her magnetic smile, and her strong will.
Laurie was born on June 22nd, 1957 in Inglewood, California to Lawrence Charles Carlson & Patricia Ann Vigil. She graduated from Northglenn High School in 1975. After High School, her career took off in many successful directions from banking, to database marketing and ended in the mortgage industry.
She is survived by daughters, Katie Allison Stritzel (35) & Chelsea Anne Lammers (32), her son-in-law Joseph Lammers, and two beautiful grandchildren, Jedrek & Caylen Lammers. She was a devoted sister to her three siblings, Lynn (Carlson) Wall, Cabrina (Morse) Montano, and Samuel Morse.
Donations In Memory of Laurie (Carlson) Stritzel
When you make the donation below, we will already know it is In Memory of Laurie (Carlson) Stritzel and we will send an acknowledgement of your gift to the family.

If you do donate, please consider checking to see if your employer has a corporate match policy:

If you prefer donating with a check, print out this page and mail it with a check made out to "Musella Foundation" to:
Musella Foundation
1100 Peninsula Blvd
Hewlett, NY 11557
888-295-4740 Phone
516-295-2870 Fax