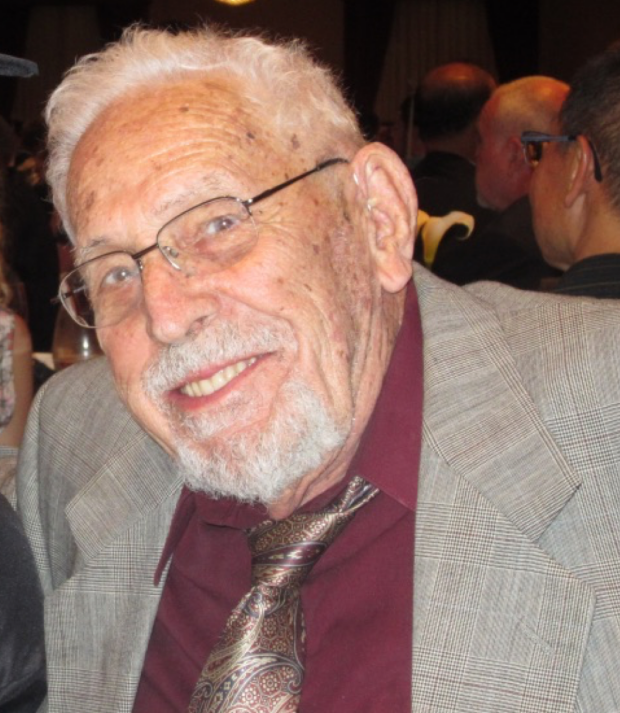 In Memory of Frederic Edward Fels
It is with great sadness that the family of Fred Fels announces his passing on January 23, 2019, at the age of 94 years. Fred will be lovingly remembered by his daughters, Laura Fels, Ann Wallace, and Alice Moore, eight grandchildren, Robert Wallace (Ann), Amber Wallace Loper (Kellie Loper), Scott Wallace, Connor Wallace, Rudi (Tom) Fels, Eric Fels (Kimberly), Katelyn Fels, and Zachary Moore; along with six great-grandchildren. Fred was predeceased by his wife Martha, son Rick, two grandsons, and two sons-in-law.
Fred was well-loved, proud of being part of "The Greatest Generation," having served in the Navy, Pacific detail. He was an avid e-mailer, a swimmer, a bridge player, an entrepreneur, a saleseman, a volunteer, a jokester, and all-around nice guy. Even into his 90s, he worked hard to achieve "Bridge Director" status! What an accomplishment!
He will be greatly missed.
Click on photos below for full size version.
Donations In Memory of Frederic Edward Fels
When you make the donation below, we will already know it is In Memory of Frederic Edward Fels and we will send an acknowledgement of your gift to the family.

If you do donate, please consider checking to see if your employer has a corporate match policy:

If you prefer donating with a check, print out this page and mail it with a check made out to "Musella Foundation" to:
Musella Foundation
1100 Peninsula Blvd
Hewlett, NY 11557
888-295-4740 Phone
516-295-2870 Fax