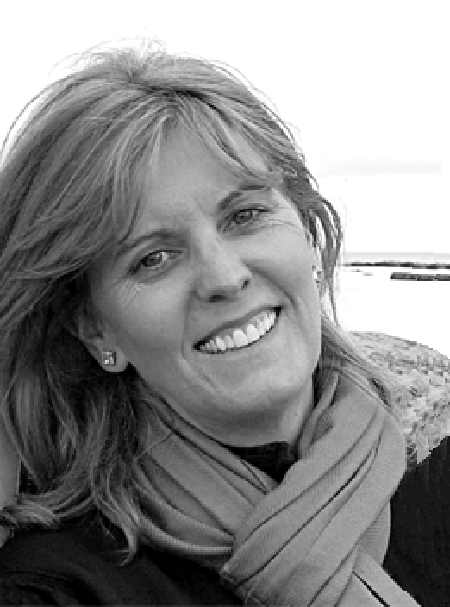 In Memory of Muriel Elyned Hansen
1955 - 2017
Muriel Hansen passed away peacefully at her home in Houston, Texas on October 17, 2017 at the age of 62.
Born Muriel Elyned Livingstone Coutts in Leuchars, Fife, Scotland on August 26, 1955, she was preceded in death by her mother Rosina Campbell Coutts (née McKinven) and her father George William Coutts. She is survived by her husband of 33 years Thomas, daughter Laura and grandson Cameron of Baton Rouge, Louisiana, daughter Donna of Cincinnati, Ohio, daughter Paige and husband David of San Francisco, California, sisters Eunice, Rosemary, and Deborah and brother Michael.
Muriel was raised on the Kintyre peninsula in Campbeltown, Scotland but moved to America in 1976, becoming a US citizen in 1984 while always proudly maintaining her strong Scottish roots. This was often evident in her occasional vocal observations of the lack of a proper wine pour at less than generous restaurants.
Muriel was able to call many places her home including Scotland, New York, Louisiana, Ohio, France, and Connecticut, but she loved Texas the most and benefited from moving 3 separate times to the Bayou City. She was fortunate to be able to travel the world extensively and greatly enjoyed the excitement of experiencing new adventures. She had a gift for making any new acquaintance feel like a friend.
Muriel began her life across the river Eden from the legendary St Andrews Old Course and would go on to love playing golf in a number of varied and exotic locations around the world. During her time in Houston, she was an active member at Royal Oaks, Pine Forest, and Braeburn Golf Clubs.
Muriel had great variety in her working career and enjoyed a tremendous range of assignments while she followed and supported her husband's career through a dozen corporate relocations. Among the highlights of Muriel's experiences were working at Union Carbide Corporation in New York where she met her husband Tom, the Helmsley Spear Commercial Real Estate firm in New York, the Mary Bird Perkins Cancer Center in Baton Rouge, Kaiser Chemical in Houston and Cleveland, Ohio, as well as volunteering at the the Omega Dental Clinic in Houston and the Marymount School in Paris, France. Far and above the others, she most enjoyed her final experience as the chapter administrator and event planner for the Houston Entrepreneurs Organization where she worked and thrived for the last 5 years.
Muriel was diagnosed with several glioblastoma tumors in March of 2016 and was treated at the MD Anderson Cancer Center in Houston. She fearlessly tried every option available including multiple surgeries, radiations, plus standard and non-standard drug treatments in the hopes of sustaining her love of life. She was able to stretch her survival to 20 months but was far short of the 20 years she was hoping to achieve. In lieu of customary remembrances, the family requests a donation be made in Muriel's name to the Musella Foundation for Brain Tumor Research at virtualtrials.com/hansen, or sent by check to the Musella Foundation, 1100 Peninsula Blvd, Hewlett.
Donations In Memory of Muriel Elyned Hansen
When you make the donation below, we will already know it is In Memory of Muriel Elyned Hansen and we will send an acknowledgement of your gift to the family.

If you do donate, please consider checking to see if your employer has a corporate match policy:

If you prefer donating with a check, print out this page and mail it with a check made out to "Musella Foundation" to:
Musella Foundation
1100 Peninsula Blvd
Hewlett, NY 11557
888-295-4740 Phone
516-295-2870 Fax