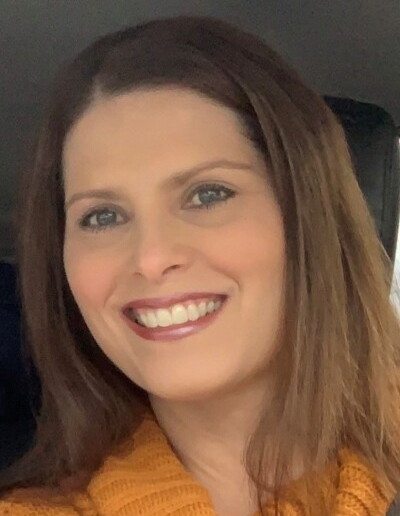 In Loving Memory Of Tanya Marie (Medine) Viso
Tanya Viso, age 49, a resident of Prairieville, La., passed away on Wednesday, December 14, 2022.
Tanya was a wonderful mother, wife who will be missed. Her spirit and light were immeasurable and will live on through us. Tanya was a graduate of Assumption High School and Nicholls State University. She was a 3rd grade elementary school teacher at Galvez Primary School in Ascension Parish.
Tanya is survived by her husband Jason, son Ethan and daughter Emma. She is also survived by her sister, Stacey, brother Jason, sister Tara and mother Marylin and her husband Brent.
She was preceded in dead by her maternal and paternal grandparents and her father Gregory Medine.
Visitation will take place at St. John the Evangelist Church in Prairieville on Wednesday, December 21 from 10:30-11:30am until services at 11:30am. A private burial will follow at St. Anne Catholic Cemetery in Napoleonville.
I lieu of flowers please make donations to Tanya's Musella Foundation for Brain Tumor Research honor fund and the St. John the Evangelist Feed the Hungry fund.
The family of Tanya wishes to extend our sincere thanks to our unwavering family and friends, the NeuroMedical Center, Neuro Medical Center Outpatient Therapy Program, Our Lady of the Lake Regional Medical Center, Mary Bird Perkins Cancer Center, & Information, Inc., Baton Rouge General Home Health, and Bridgeway Hospice. Family and friends may sign the on line guestbook or leave a personal note to the family at resthavenbatonrouge.com
Donations in Loving Memory of Tanya Marie Viso
When you make the donation below, we will already know that it is in loving memory of Tanya and we will send an acknowledgement to her family, but you can also add a message, or tell us how you want your name to appear on the acknowledgement in the memo below.

100% of donations made on this page will go to our brain tumor copayment assistance program, to help other families get access to the treatments they need!

If you prefer donating with a check, print out this page and mail it with a check made out to "Musella Foundation" to:
Musella Foundation
1100 Peninsula Blvd
Hewlett, NY 11557
888-295-4740 Phone
516-295-2870 Fax