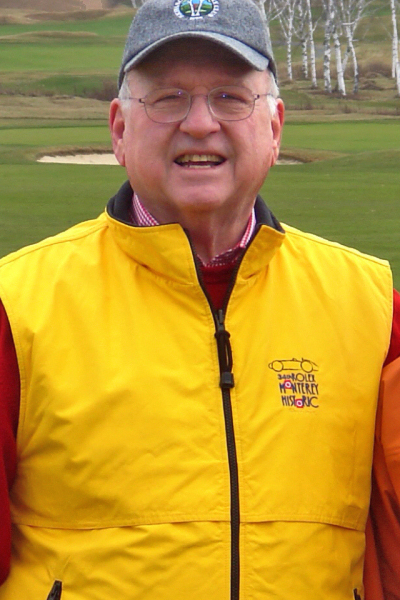 In Memory of Michael A. Stott
Michael A. Stott, 75, of Ho-Ho-Kus, died July 26, 2012. Beloved husband of Alison (nee Walker) Stott. Loving father of Timothy Stott Wyckoff, Amy Tominovich and husband Rod of Wyckoff, David Stott of Chicago IL, Gregory and wife Dana Stott of Haworth, Thomas John "TJ" Stott of Ridgewood, and the late Michael Jr., who passed away in 1997. Adoring grandfather of Carly and Max Tominovich, Cole, Emma, Lillian, Quinn, Preston, and Madison. Devoted brother of Betsy Kimmerle of Wyckoff, and William R. Stott Jr. of Oak Hill, VA, and the late Susan Stott, who passed away in June, also many nieces and nephews.
Michael was a parishioner of St. Gabriel R.C. Church, Saddle River, a member of the Knights of Malta, belonged to the Mission Committee Society for the Propagation of Faith, a member of Arcola Country Club, and the Ekwanok Country Club of Manchester, VT. He was an avid race car driver and collector. Michael was on the Board of Directors of the International Motor Racing Research Center in Watkins Glen, NY, and on the Board of the Southern Vermont Art Center.
He had been a Financial Advisor at UBS for over 50 years. Funeral Mass will be celebrated Tuesday 11 AM at St. Gabriel R.C. Church, Saddle River, with interment to follow in Valleau Cemetery, Ridgewood. Visiting Monday 5-9 PM at the Feeney Funeral Home, 232 Franklin Ave., Ridgewood. Feeneyfuneralhome.com.
Published in The New York Times on July 29, 2012
Stott, Michael
A memorial fund has been set up in honor of Michael Stott with the Musella Foundation For Brain Tumor Research & Information, Inc. Michael passed away on July 26, 2012 from Glioblastoma Multiforme (aggressive malignant brain tumor). The Stott family would like to help the foundation and their cause. 100% of the funds donated will go to selected research projects. The Musella Foundation will not take any money for overhead. Michael Stott's sons, Tim and David will co-chair the committee that determines where the funds are used.
Before this tragedy occurred, Michael's Family had no idea about the effects a brain tumor has on its victims and the people close to them. Brain tumors affect the mind and rob the patient of their very being. The personality and emotional changes, difficulty in communicating, walking, memory issues and seizures are just a few of the horrible effects of brain cancer.
There has been slow and steady improvements in treatments over the last 30 years and they are finding better ways to treat this disease. Lack of funding has stalled many promising projects and we have the power to change that.
Please consider making a donation to the Michael Stott Fund below, or send a check to Musella Foundation, 1100 Peninsula Blvd, Hewlett, NY 11557 and put Stott Fund in the memo.
---
Donations in Loving Memory of Michael A. Stott
When you make the donation below, we will already know that it is in loving memory of Michael, and we will send an acknowledgement to his family, but you can also add a message, or tell us how you want your name to appear on the acknowledgement in the memo below!

If you prefer donating with a check, print out this page and mail it with a check made out to "Musella Foundation" to:
Musella Foundation
1100 Peninsula Blvd
Hewlett, NY 11557
888-295-4740 Phone
516-295-2870 Fax