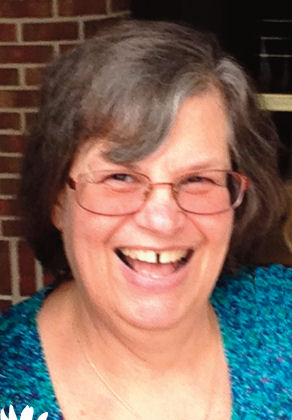 In Memory of Ruth Walker
4/14/1953 - 9/14/2017
Ruth Walker was born in 1953 in Joplin, Missouri and grew up in Speedway, Indiana. She had a happy childhood and joked that she learned to count by playing cards (Pinochle and Euchre) with her parents and two brothers every Sunday at her grandparent's house off of Washington Street.
Ruth helped her father in his construction business by keeping the books and running errands for him. She remembers many of his building projects including School 69 which is still located in Speedway behind the racetrack. Her mother worked as a paralegal at the law firm of Barnes & Thornburg.
When Ruth chose a career, she was interested in education, computers or veterinary medicine. In the 1970s, many careers were dominated by men, so Ruth turned to healthcare. She decided she wanted a career in healthcare, but not patient care.
She wanted to stay in town and decided to attend IUPUI. Her parents believed she would value her education more if she earned it, so she worked full time at the Indiana BMV audit division to support herself while attending IUPUI. She would leave work at 5pm and take classes from 5:30pm until 10pm. It took her six years to finish college. The last year she served an internship at IU Hospital in Health Administration Information.
Ruth's long career in healthcare information management took her from various hospital settings to eventually founding her own consulting company. She taught at IUPUI from 1979 to 2000 and did online teaching at IU Northwest. She helped many students find careers by starting a listserv with job postings and helped teach students to become good patient advocates.
Ruth always wanted to give back and education was very important to her. She encouraged many people to pursue their dreams through college or other training. She had articles published in Prevention and Redbook magazines. She even wrote a book on personal health care records (phr.org). She had RHIA, CPHQ and PMP credentials. Her professional service was very important to her, and she served on the board of the Indiana Health Information Management Association and worked with the national organization. On two occasions, Ruth was awarded the Distinguished Member award of the Indiana Health Information Management Association.
Ruth's life included much more than her healthcare information work. She traveled to all 50 United States, 13 countries and 5 continents. She bred and raised German Shepherds. She also helped to found a singles' group at East 91st Christian Church in Castleton. She said this was one of the many joys of her life and it gave her a second family. She joked that she had lots of godchildren as a result of her ministry and some successful matchmaking on the side.
In 2012 Ruth was diagnosed with a brain tumor. She participated in two clinical trials in hopes of finding successful treatment for herself and also to contribute to the science for other patients. In early 2017 she discontinued treatment and entered hospice care. During her time in hospice care, one of her favorite mottos was that her life was hovering between "good" and "great". When asked what made her life "good", Ruth mentioned her joy of involvement with church groups, her career in the School of Informatics at IUPUI and her continued love for playing card games including Euchre and Hand & Foot. She also felt blessed by her many, many friendships and her travels around the world with a high point being a blessing she received from Pope Francis at the Vatican in 2014. Her one remaining wish was that there will be positive developments in the treatment of brain tumors such as hers.
When asked what Ruth meant by hovering "between good and great" Ruth explained that, as a Christian, upon her passing she will finally be in the throne room in Heaven.
Ruth began her "great" on September 14, 2017 at 7:45pm.