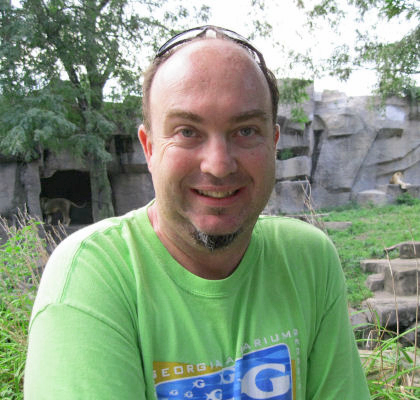 In Memory of Steve Zeilstra
Steve Zeilstra, passed away on May 13, 2017. He was 55. Steve saw the very best in people and helped them amplify it. He was an artist, rock whisperer, and a great storyteller. His musical likes were impossible to guess. He was the inventor of Yellow Shirt Wednesday. He loved sharing pizza and a beer with family and friends.
He was an amazing guide through just about anything, a great friend, a loving husband, and a nurturing father. Steve was so loved. Steve was the husband of Carol and the father of Atticus. He was a brother to Stu, Sharon, Kathy, Mike, and Chris. He was an uncle to Lauren and Chloe. He was a son to Don and Betty. He was a friend to many.
A celebration of Steve's life will be held Saturday, May 20, 2017 at 11am, at Webster Groves Presbyterian Church on 45 W Lockwood Ave, 63119 in Webster Groves. The celebration will continue after the service.
In lieu of flowers, please support other warriors, like Steve, and their families. Donations may be made to the Musella Foundation, The End Brain Cancer Fund, or Annie's Hope.
Donations In Memory of Steve Zeilstra
When you make the donation below, we will already know it is In Memory of Steve Zeilstra and we will send an acknowledgement of your gift to the family.In addition - as per the wishes of the family, 100% of donations made on this page will go toward Glioblastoma Research!

If you do donate, please consider checking to see if your employer has a corporate match policy:

If you prefer donating with a check, print out this page and mail it with a check made out to "Musella Foundation" to:
Musella Foundation
1100 Peninsula Blvd
Hewlett, NY 11557
888-295-4740 Phone
516-295-2870 Fax