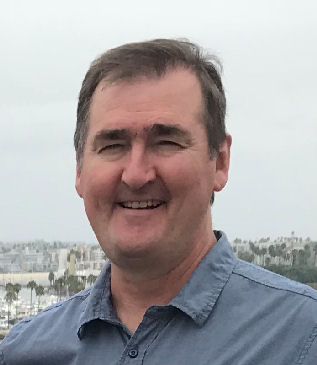 In Memory of Matthew Grady McGoff
Matthew Grady McGoff passed away peacefully at his mountain home in western North Carolina on December 25, 2019 surrounded with love and family.
Born to Charles and Dorothy McGoff in 1962, Matt was the fifth of eight children. After graduating from Georgia Tech with a degree in Mechanical Engineering, he took at job at Procter & Gamble in Cincinnati, Ohio. It was there that he met Karen, the love of his life. They married in August 1988 and had two children, Grady and Rachel.
Matt enjoyed woodworking and was an accomplished furniture maker. He also enjoyed car restoration, hiking, biking and growing roses. Always ready to challenge himself Matt also trained for and completed Cincinnati's Flying Pig Marathon in 2009.
Matt worked with people all over the world, traveling extensively in his 30+ years at P & G. Longtime colleagues and friends described him as always delivering excellence while demonstrating servant leadership. His integrity, zest for living and larger than life personality inspired those around him. Matt knew no strangers.
Outside of work, Matt was the kind of friend one always wishes for: considerate and giving and always willing (and equally important, able) to help. He had the rare quality of being thoughtful and serious while also having a positive attitude and ready smile. He had a deep and occasionally quirky take on the world whether talking about existential subjects or more down to earth issues.
Matt brought his positivity, grit, determination, and humor to all of life's challenges, not the least of which his fight against glioblastoma multiforme, an aggressive type of brain cancer with a 12-14 month average survival rate. Matt refused to be defined by his condition and continued to have fun and live life to the fullest each day for nearly three years.
Matt was special. His life was special. And his legacy lives on in his family, friends and the many others whose lives he touched.
Donations In Memory of Matthew Grady McGoff
When you make the donation below, we will already know it is In Memory of Matthew Grady McGoff and we will send an acknowledgement of your gift to the family.

If you do donate, please consider checking to see if your employer has a corporate match policy:

If you prefer donating with a check, print out this page and mail it with a check made out to "Musella Foundation" to:
Musella Foundation
1100 Peninsula Blvd
Hewlett, NY 11557
888-295-4740 Phone
516-295-2870 Fax