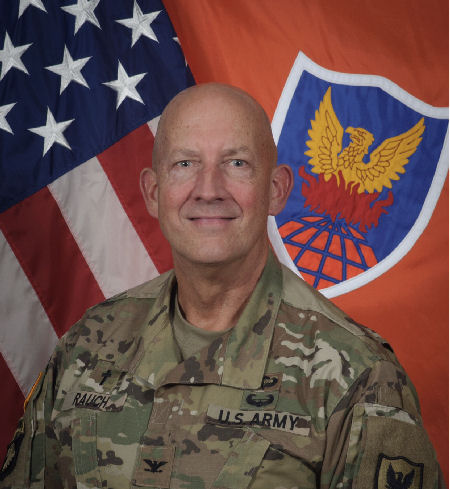 In Memory of Harry Alexander Rauch III
On Sunday, December 27, 2020, Harry Alexander Rauch III, passed away from brain cancer at age 65.
Harry was born in Houston, TX to Harry Alexander Rauch, Jr and Ethel Mae Dorow Rauch. He served in the Navy from 1976 to 1980. He then attended what is now Columbia International University in Columbia SC. He received his BA degree in 1985. He later received his MDiv degree from Denver Seminary in Denver CO in 1988. He served as an Army Chaplain for 29 years retiring in 2017 at the rank of Colonel. His total time served in the military was 33 years 5 months and 20 days.
Harry and Natalie Anderson married in 1983. They raised their daughter Bonnie all over the world as the Army moved them every two to three years. This includes three locations in Europe with a final Army assignment in Hawaii.
Harry was proud to have earned Eagle Scout. He loved to travel. He enjoyed bird watching. One of his favorite military awards was the Italian Jump Wings that he earned while stationed in Vicenza Italy.
Harry was preceded in death by his mother and father, Harry and Ethel Rauch. He is survived by his wife, Natalie, and daughter, Bonnie.
Funeral arrangements are pending. In lieu of flowers, donations may be made in memory of Harry Rauch III to the Musella Foundation for Brain Tumor Research and Information, Inc. in support of Glioblastoma Research.
Donations In Memory of Harry Alexander Rauch III
When you make the donation below, we will already know it is In Memory of Harry Alexander Rauch III and we will send an acknowledgement of your gift to the family.

If you do donate, please consider checking to see if your employer has a corporate match policy:

If you prefer donating with a check, print out this page and mail it with a check made out to "Musella Foundation" to:
Musella Foundation
1100 Peninsula Blvd
Hewlett, NY 11557
888-295-4740 Phone
516-295-2870 Fax