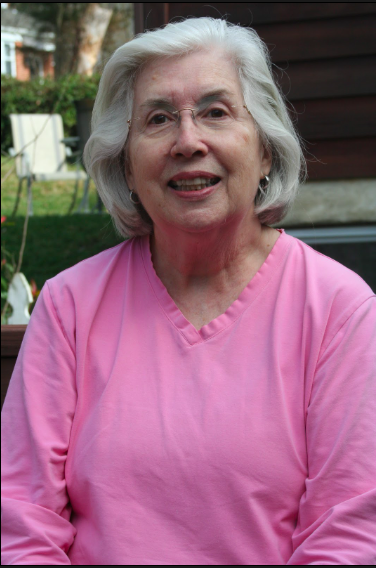 In Loving Memory Of Mary (Mollie) Josephine Lash
Mary (Mollie) Josephine Lash, 84, passed away peacefully on Tuesday, December 27, 2022 after a short battle with brain cancer. She was surrounded by her daughter, son-in-law, and two grandchildren.
Mollie was born on June 17, 1938, in Portland, Oregon. She was the second of two children of Theresa (Button) Boehm and Laurence Boehm. Mollie spent her childhood living in Kansas City, Missouri and McMinnville, Oregon. Over the years Mollie shared early childhood stories of roller skating through her Kansas City neighborhood, attending Gladstone Elementary, and riding in Pullman cars on family train trips out to Oregon. Mollie, her older sister Terry, and their mother moved to McMinnville, Oregon when Mollie was in the fourth grade. As a teenager and young adult, Mollie enjoyed acting in plays, climbing mountains (Mt. Hood, and Mt. St. Helens, among them), and attending Linfield College. Mollie graduated from Linfield with a BS in economics. Mollie is a member of the International Thespian Society.
Mollie married Wayne L. Lash in December 1965 at a ceremony in California. Together they had one child, Mary (Lash) Christensen. Mollie and Wayne were married for 34 years.
Mollie retired after 40 years working for the Social Security Administration in field offices in Oregon, Indiana, and Maryland. She spent many years as a volunteer docent at the Baltimore Museum of Art. In retirement Mollie enjoyed travelling all over the world, learning French and the dulcimer, taking many drawing, painting, and ceramics classes, singing in the choir, and caregiving for her two grandchildren.
Mollie was a wonderful mother and grandmother. Survivors include her daugher and son-in-law (Mary and Tim Christensen) and two grandchildren (Robin and Tess Christensen).
In lieu of flowers please consider making a donation to the Musella Foundation for Brain Tumor Research and Information on this page!
Donations in Loving Memory of Mary (Mollie) Josephine Lash
When you make the donation below, we will already know that it is in loving memory of Mary and we will send an acknowledgement to her family, but you can also add a message, or tell us how you want your name to appear on the acknowledgement in the memo below.

100% of donations made on this page will go to our brain tumor copayment assistance program, to help other families get access to the treatments they need!

If you prefer donating with a check, print out this page and mail it with a check made out to "Musella Foundation" to:
Musella Foundation
1100 Peninsula Blvd
Hewlett, NY 11557
888-295-4740 Phone
516-295-2870 Fax