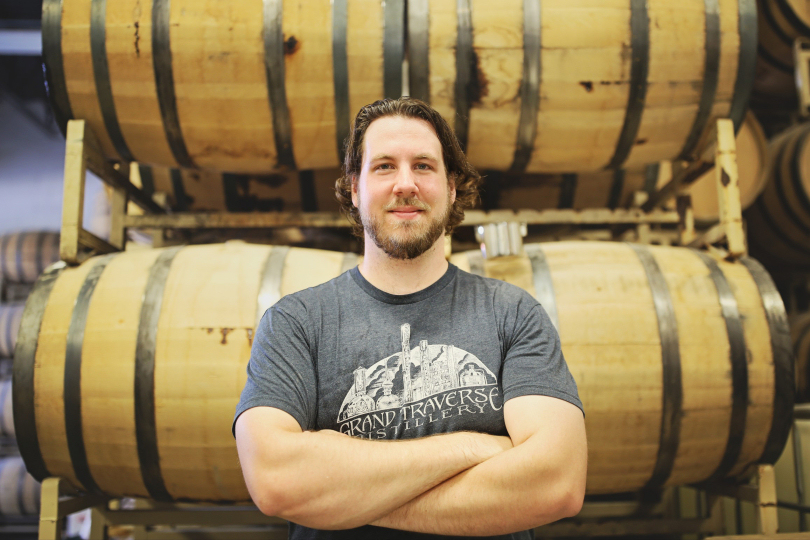 In Loving Memory Of Landis Adam Rabish
Landis Adam Rabish, 37, of Traverse City passed away peacefully in the comfort of his home surrounded by his loving family on Friday, March 24, 2023. Landis showed incredible grace and maintained his unique "Landisness" throughout his eight-month journey with Glioblastoma Multiforme. Everyday, he made sure his wife laughed and his sons felt his unwavering love.
Landis was born on August 14, 1985 in Traverse City to Kent and Cindy (Laurell) Rabish. He graduated from Traverse City Central High School in the Class of 2004 and continued on to Central Michigan University where he met the love of his life, Becky VanValkenburg, and the two have been inseparable since that first semester of their freshman year. Even though their time was cut short, they were fortunate to have found one another so young and to have built such an amazing life together. Landis and Becky married in 2010 and have three exceptional boys, Max (7), Van (5), and Leo (18 months).
After graduating from Central Michigan University, Landis worked as the Master Distiller at Grand Traverse Distillery; his dedication and precision to his craft built the distillery's reputation of excellence. Landis also had a strong connection with music and played a mean guitar; listening to good music with his wife was their favorite way to spend time. He loved many things (and would be happy to tell you about them!), but he most treasured his quality-time with family and friends. Landis was a truly unique and well-loved human; his quick wit and humor will forever live on in the stories cherished by those who love him.
Landis is preceded in death by his grandfathers, Edward Rabish and Edward Bradford.
Landis is survived by his wife, Becky, and their sons, Max, Van and Leo; his parents, Kent and Peg Rabish and Cindy Laurell; his siblings, Andrew (Jennifer) McGhan, Steven Rabish, and Claire Moen; his grandmothers, Therese Rabish and Barbara Bradford; his in-laws, Robert and Kelly VanValkenburg; his brothers, Joe (Abbey) VanValkenburg and Matt (Lauren) VanValkenburg; and many other loving family members and friends.
A visitation for Landis will begin on Thursday, March 30, 2023 at 2:30pm at the Reynolds-Jonkhoff Funeral Home, with a memorial gathering at 3:30pm. This is a celebration of life; no need to wear black. Thoughts and memories can be shared with his family at www.reynolds-jonkhoff.com.
In lieu of flowers, the family encourages donations to The Musella Foundation for Brain Tumor Research and Information, which is a nonprofit public charity dedicated to helping brain tumor patients through emotional and financial support, education, advocacy and raising money for brain tumor research.(On this page.)
If you prefer to support the family directly, contributions can be made to Becky Rabish for Max, Van and Leo's MESP 529 accounts.
Donations in Loving Memory of Landis Adam Rabish
When you make the donation below, we will already know that it is in loving memory of Landis and we will send an acknowledgement to his family, but you can also add a message, or tell us how you want your name to appear on the acknowledgement in the memo below.

100% of donations made on this page will go to our brain tumor copayment assistance program, to help other families get access to the treatments they need!

If you prefer donating with a check, print out this page and mail it with a check made out to "Musella Foundation" to:
Musella Foundation
1100 Peninsula Blvd
Hewlett, NY 11557
888-295-4740 Phone
516-295-2870 Fax