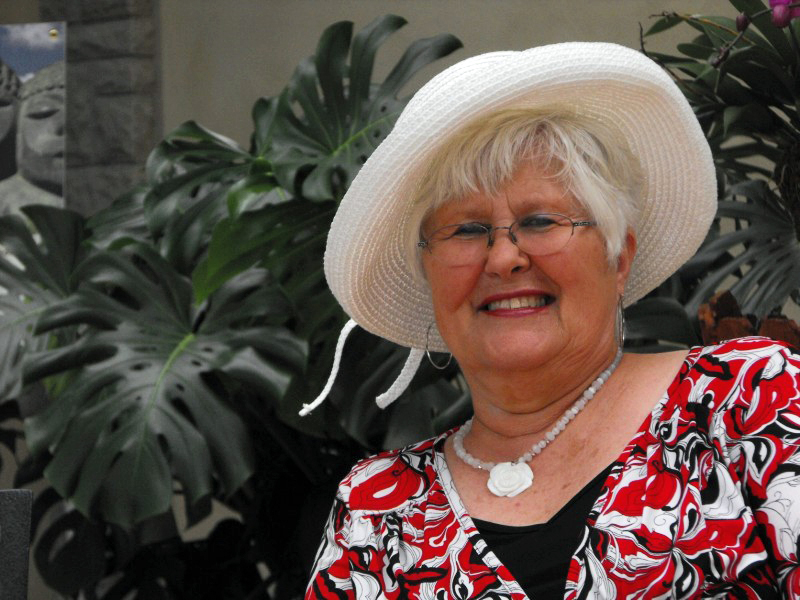 In Memory of Sandra Sue Pankey
Sandra Sue Pankey, age 67, of Clinton passed away at her home Monday, July 30, 2012. Memorial services will be 2:00 P.M. Thursday, August 2, 2012 at Allen Street Baptist Church, Clinton. Visitation will be one hour prior to services at the church.
Sandra was a homemaker. She was a member of the Red Hatters Association and the Golden Valley Blue Grass Association.
Survivors include her husband, Lloyd of the home; two daughters, Michelle Goode and husband, Rob of Lawson, Missouri and Claudine and husband, Daniel Zaugg of Warsaw, Missouri; one brother, James Richard Whitt of Carrollton, Missouri; two sisters, Carolyn Smith of Kansas City, Missouri and Barbara Chamberlain of Weatherby, Missouri; three grandchildren, Samantha Moore and husband, J.D., Shelby Fritts and husband, Thomas and Stephanie Goode; two step grandchildren, Dustin Zaugg and Lisa Zaugg and seven step great grandchildren, Kyle Zaugg, Ryland Zaugg, Logan Zaugg, Sydney Watson, Grady Watson, Bryce Page and Brayden Page.
Arrangements are entrusted to Vansant-Mills Funeral Home, Clinton, Missouri. In lieu of flowers, donations in Sandy's memory may be made to the Musella Foundation for Brain Tumor Research, 1100 Penninsula Blvd, Hewlett, NY 11557 or online below.
Donations in Loving Memory of Sandra Sue Pankey
We know the donation is in loving memory of Sandra Sue Pankey and will acknowledge your donation to her family.

You can also include a note to the family in the space below. If you prefer donating with a check, print out this page and mail it with a check made out to "Musella Foundation" to:
Musella Foundation
1100 Peninsula Blvd
Hewlett, NY 11557
888-295-4740 Phone
516-295-2870 Fax