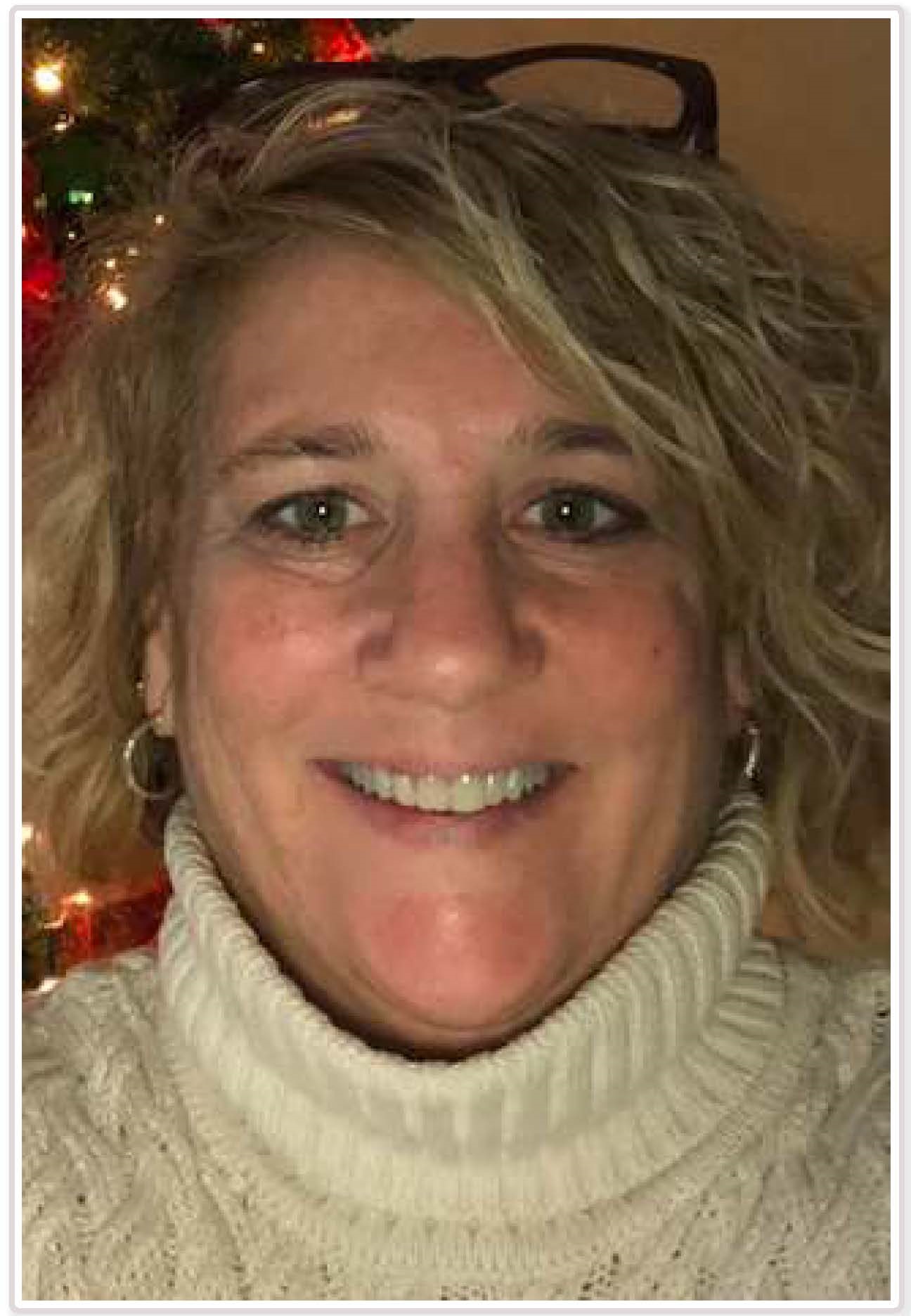 In Loving Memory Of Brenda (Firestone) Schmidt
Brenda Schmidt, 58, of Enola, passed away January 26th, surrounded by those she cherished most in her life, after a courageous 5 year battle with cancer. She was an amazing wife, mother and friend to many.
Brenda was born in Hershey, Pennsylvania and grew up in Palmyra. She was the daughter and youngest child of Nancy and the late Boyd Firestone of Palmyra.
In addition to her mother, she is survived by her brother Steve Firestone and wife Rebecca, her sister Marcy Koman and husband Dave. She leaves behind her husband of 20 years Bob Schmidt, her daughter Courtney Andrews, son Rob Schmidt Jr. and faithful dog Moe. She is also survived by her niece Jessica Hubacher and husband Brian, her nephew Andrew Koman and wife Kelly and 2 children, nephew Scott Koman and wife Brooke and 2 children.
She leaves behind a group of friends, co-workers, and former husband and Courtney's dad, Greg Andrews, who all lovingly supported her and her family throughout her illness. Brenda had many fond memories of her time growing up in Palmyra, where she graduated from Palmyra High School in 1982. She especially loved spending time at the community pool. She loved the water and started diving at an early age. She continued through high school and she also dove in college at Indiana University of Pennsylvania, where she once held the school record.
After earning her master's degree from Shippensburg University, Brenda became a school counselor at Mechanicsburg Area Senior High for 26 years. She touched so many student's and staff's lives by continually making them feel seen, heard, and loved. Anyone who had the pleasure of crossing her path left with a friend and confidant. She was everyone's best friend; she was the person you called when you were in need, and who you called for a good laugh and warm spirit. She brought fun, joy, and love to every facet of her life. She was a loving, thoughtful, and devoted wife, and the kind of mother one can only dream of being. There was not a day that went by that she did not put her family first, filling her home with so much love.
Those who knew Brenda would all agree that she was defined by kindness. She exhibited tremendous courage in the face of adversity with her health and she will be dearly missed. Her love and legacy will live on forever.
A memorial service will be held on Saturday, February 11, 2023 at noon at Trinity United Church of Christ in Palmyra. Visitation will be held from 10 AM until the start of the service. Burial will be private at Gravel Hill Cemetery in Palmyra.
In lieu of flowers, memorial contributions may be made to Musella Foundation for Brain Tumor Research. 1100 Peninsula Blvd, Hewlett, NY 11557, here on the webpage.
Donations in Loving Memory of Brenda (Firestone) Schmidt
When you make the donation below, we will already know that it is in loving memory of Brenda and we will send an acknowledgement to her family, but you can also add a message, or tell us how you want your name to appear on the acknowledgement in the memo below.

100% of donations made on this page will go to our brain tumor copayment assistance program, to help other families get access to the treatments they need!

If you prefer donating with a check, print out this page and mail it with a check made out to "Musella Foundation" to:
Musella Foundation
1100 Peninsula Blvd
Hewlett, NY 11557
888-295-4740 Phone
516-295-2870 Fax