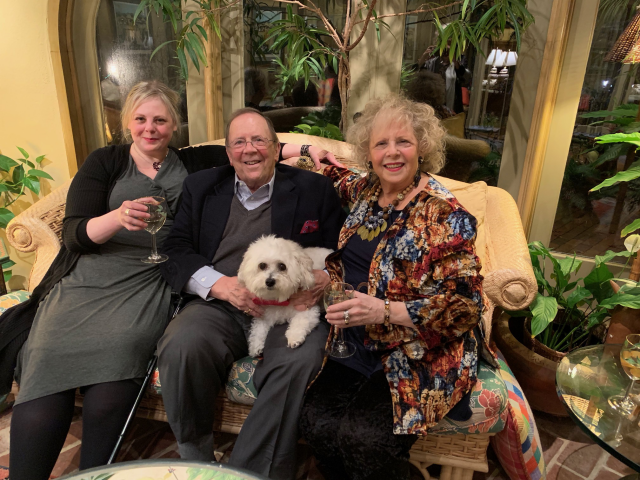 In Loving Memory Of Dr. William Herson Simon
William H. Simon, MD, 84, of Villanova, PA and Jupiter, Florida passed away on September 11, 2022 at Paoli Hospital following a short but brave battle with brain cancer. Dr. Simon, a Board Certified Orthopedic Surgeon was trained, practiced and taught within the University of Pennsylvania Medical System. He leaves behind his lifelong love and wife of 58 years, Michele Soffian Simon (retired head of classics at The Baldwin School & Sacred Heart Academy), his daughter, Eve Herson Simon, a sister, Caroline M. Simon, and a myriad of friends and former patients.
Dr. Simon (Bill) was passionate about medicine, his family, singing, gardening and football. The son of Jacqueline H. Simon and Joseph E. Simon, Dr. Simon was born in Philadelphia in 1938. He attended Cheltenham High School (Class of 1955), Princeton University (B.A.1959) and the University of Pennsylvania Medical School, receiving his M.D. in 1963. He furthered his training at Harvard University and then practiced medicine in Philadelphia for the remainder of his life.
From childhood, inspired by the gift of a toy doctor's kit, he always wanted to be a physician. His cheerful demeanor, kind and caring bedside manner as well as his keen intellect, good humor and healing hands, delighted six decades of patients and medical students with whom he worked.
During the Vietnam war, Dr. Simon served as a Lieutenant Commander at the public health service and took care of soldiers at the Naval Hospital & Walter Reed. Additionally, he did published research at the NIH Institute for Arthritis and Metabolic Diseases.
Up until late July, he always checked in on friends & family during his morning virtual "rounds", making sure they knew he was thinking of them. His beloved daughter Eve always looked forward to their daily FaceTime calls where they discussed everything from the latest streaming shows, to how well (or badly) the Eagles were playing to what treats she was cooking from the farmer's market.
Starting out as a boy soprano, Dr. Simon sang throughout his life with groups like the Triangle Club at Princeton and The Good Time Charlies at Penn Medical School or even just humming a little Sinatra in the car. Once while chaperoning a Baldwin School Mediterranean cruise organized by his wife Michele, he sported a Fez and led a jaunty version of "Istanbul (not Constantinople)" in the ship's talent show with a dozen students as backup. Even into his 80's, he performed Cole Porter melodies with a group of retired friends.
In addition to teaching generations of medical students, he authored several texts, treatises and articles on medical topics. Most recently, he wrote a series of mystery novels with a medical twist featuring a loveably quirky doctor as the main character that bore a striking resemblance to himself.
All of his life, he enjoyed participating in and watching sports from football to tennis, golf, sailing and swimming. A devoted Phillies and Eagles fan, for many years he actually celebrated his late January birthday on Super Bowl Sunday, surrounded by screaming friends who were as passionate about the game as he was.
Bill was devoted to his loving family including many nieces, nephews and cousins. He was also an engaged community member, serving on the boards of The Baldwin School, Princeton and Penn Medical Alumni Societies as well as being an active member of Main Line Reform Temple.
Aside from his family (including Tucker, his constant canine shadow), his bountiful Villanova garden was his pride and joy, inspired annually by visits to the Philadelphia Flower Show.
His smile, spirit and heart will be greatly missed by all who loved him deeply.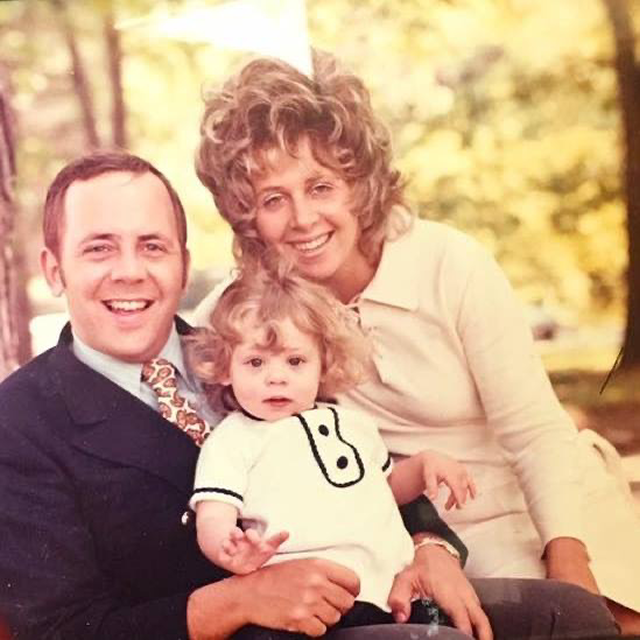 Donations in Loving Memory of Dr. William Herson Simon
When you make the donation below, we will already know that it is in loving memory of William and we will send an acknowledgement to his family, but you can also add a message, or tell us how you want your name to appear on the acknowledgement in the memo below.

100% of donations made on this page will go to our brain tumor copayment assistance program, to help other families get access to the treatments they need!

If you prefer donating with a check, print out this page and mail it with a check made out to "Musella Foundation" to:
Musella Foundation
1100 Peninsula Blvd
Hewlett, NY 11557
888-295-4740 Phone
516-295-2870 Fax