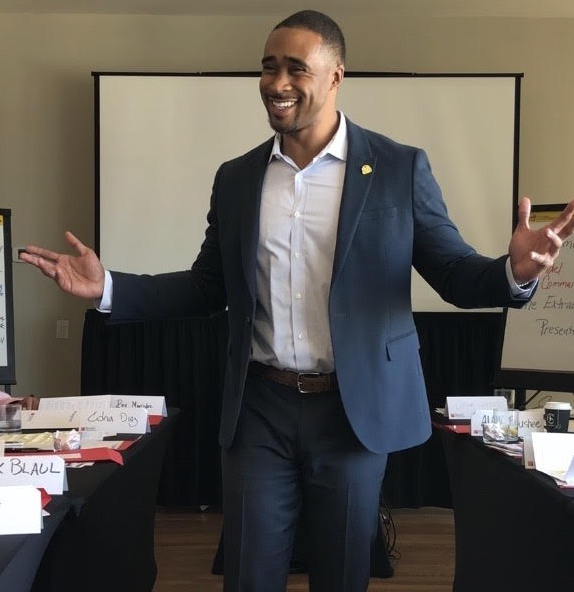 In Memory of Sean Scott Strother


Beloved son, father and friend at age 40, he passed away peacefully after a valiant battle with Glioblastoma brain cancer. Sean was born on February 14 - Valentine's Day - to the union of Donald Strother and Janet Strother Banks. He attended Lutheran High School East and graduated from Cleveland Heights High School. Sean served in the Ohio Army National Guard First Battalion, 145th Armor Company while pursuing an Associate Degree of Applied Science from Cuyahoga Community College. He was achieving his career goals by obtaining his dream job at BMC Software, Inc. as a Senior Solutions Engineer. As a completely engaged and committed father, he cherished spending time with his beautiful daughters, Chloe, Jada, Kaliyah and Kamari. He enjoyed cycling and cooking delicious meals for his family and friends. Sean also enjoyed researching and collecting fine scotch whiskeys with his friends.

As a long time resident of University Heights, Sean was a very proud homeower and believed in creating beautiful spaces inside and out. In 2018, his home was recognized by University Heights & City Beautiful Commission and he was presented with an award for "Beautiful Home." The beauty of his home reflected the beauty of his spirit.

One of Sean's proudest achievements was raising funds to fight childhood cancers through the Great Cycle Challenge with his employer's BMC Inc. Team members where he was one of the top fundraisers. Sean was passionate about the Great Cycle Challenge because it enabled him to do what he loved to do, cycle, and save the lives of children with cancer. He was excited to be able to teach young girls how to code in a partnership with The Cleveland Chums, Inc. - Girls Make Games®

Sean is preceded in death by his maternal grandparents, Theodore and Rose Pinkston, his paternal grandparents,Yang Chan and Wilma Strother Watts. Left to cherish his memory is his mother, Janet Banks (Andrew), his father Don Strother (Regina) and his large blended family of his precious daughters: Jada, Chloe, Kamari Wilson and Kaliyah Wilson; former wife, Starr Goss, his sisters, Nichole Strother McLeod, Andrea Banks, Evelin Rios, aunts Lolita Young (Nate), Wanda Whitmore (Roy), Christine Strother, his uncle Kenneth Pinkston, cousins, Lisa Langford (Keith), Catherine Young, Victoria Lipford (Terry) and Brandon Proctor (Rassa), Kendra Strother, Christopher Strother, and a host of lifelong cherished friends and colleagues.
Donations In Memory of Sean Scott Strother


When you make the donation below, we will already know it is In Memory of Sean Scott Strother and we will send an acknowledgement of your gift to the family.

If you do donate, please consider checking to see if your employer has a corporate match policy:

If you prefer donating with a check, print out this page and mail it with a check made out to "Musella Foundation" to:
Musella Foundation
1100 Peninsula Blvd
Hewlett, NY 11557
888-295-4740 Phone
516-295-2870 Fax