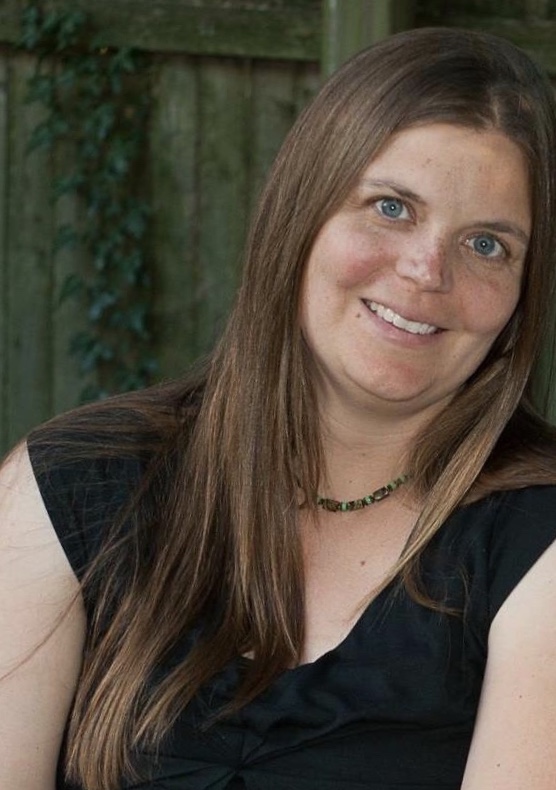 Last Updated: 2/6/22

It was September 19th, 2012 when I had a grand mal siezure. It was my lunch break at work, and I was talking with my coworker when I started feeling strange. It felt like my eyes were crossing each other. It was just a minute, though. Next thing I knew, I was laying on the floor with an EMT asking me if I could see him. My coworker was looking down at me and he looked scared. I didn't know what happened. I was 35 years old, mother to two young girls, and in good health. I rarely even had headaches, let alone a seizure.

I spent several days at the local hospital. More seizures followed in the hospital. An MRI and a biopsy revealed that my diagnosis was a grade 4 gliobastoma on my left parietal lobe. Family and friends researched our options and decided that Johns Hopkins would be the best place for my treatment. At Hopkins, my doctor told me that I should not have bothered with the biopsy at the local hospital, because a tumor of that size should be removed immediately, regardless of its grade.

At Johns Hopkins, I underwent surgery to remove as much of the tumor as possible and the surgeon inserted a Gliadel wafer in the tumor cavity. After surgery, I completed a four week radiation treatment and began Temodar. After radiation, I continued with Temodar at home and had an MRI every 2 months.

Seven months after my first diagnosis, I had recovered well enough to run a 5K with my family. However, during the summer the Temodar was making me feel weaker, and my MRIs were indicating that tumor growth was reccurring at the original site. When I was initially diagnosed, a test was run that indicated the genetic profile of my tumor would not be highly responsive to Temodar. The reccurrance of my tumor seemed to confirm this. By Fall of 2013, my family and I began an intensive search for a clinical trial. We felt the type of trial that would offer me the most hope was one that involved using the immune system to combat the cancer cells. We searched websites, especially clinicaltrials.gov, and eventually narrowed down our list.

We needed to consider our eligibility to be considered for the trial and the approach that was being used by the researcher. We applied to several and came close to actualy entering 2 other trials before I was accepted into the trial at UCLA.

My husband and I flew to Los Angeles and I underwent surgery. My surgery involved removal of the tumor and insertion of a port. Cells were collected from my tumor and t-cells from my body and from donors were trained to attack the tumor. The trained t-cells were to be inserted through the port that had been implanted during surgery. The t-cell insertions were to take place during bimonthly treatments. Each treatment involved two t-cell insertions one week apart.

I returned home and awaited my return to California for my first treatment in January 2014. After this surgery, I lost my vision in my right eye. I was running a low grade fever, but nonetheless, I was ready to proceed. I flew to California and received the first injection. After the first injection, my low fever became a high grade fever. I had meningitis caused by my body rejecting the port. I had another surgery to remove the port. During the surgery, the decision was made to place the modified t-cells from the study directly on the site of the tumor.

It took a stay in intensive care, time, and antibiotics. Luckily, after several weeks I recovered from the meningitis. I was disapointed to learn I could not continue the clinical trial. But my MRIs showed no sign of tumor. The decision was made to for me to go back home to wait and see. I have been waiting and seeing for four and a half years and so far my MRIs do not show any signs of a tumor.

The cancer and the surgeries have taken a toll. I am on anti-epileptic drugs, and I still have seizures. I have no vision in my right eye, and I have not been able to return to my former career as a mechanical engineer. But I am lucky. I am a stay at home mom to my two wonderful girls. I can sew and work in my garden. I spend time with my friends and family and enjoy my life. I hope that sometime soon, we will all have treatments that are more effective than chemotherapy.
---
Updated: 6/7/19
Things are going well. I recently had a MRI, and nothing has changed, and I was so happy.
---
Updated: 7/3/21
I am doing well. At my most recent MRI, nothing had changed and I have not changed my seizure medications I had my Covid vaccination, and I am running and exercising at the gym.
Updated: 7/3/21
I am doing well. I had an MRI in September and it was good.
---
Questions?
Send a message to Carolyn!